Welcome to my much cuter corner of the web!
I gotta say, that a few weeks ago, when my original designer fell through, I completely gave up on the idea of having a custom blog design done at all. Roon and I had even been scouring stock photos, trying to come up with anything that might work for me.
Well, as the expression goes..."when the Lord closes a door, somewhere he opens a window".
I received an email from
Mamarazzi
on Tuesday with links directing me to a blog friend of hers who has recently started doing blog design.
I immediately went to
check her out
, and right away I knew I had found my "window". After all, I already knew she had fabulous taste, in that she had named her daughter "Samantha"...
I emailed Erin, and the process started rolling very quickly.
She is her own custom illustrator, and her prices are VERY reasonable. So reasonable, in fact, that I asked her a few times if she was sure she didn't want more money.
I was continuously updated on the progress of my illustration, and she didn't even bat an eye when I asked her to make a change in adding a DS to Bubble's hand.
We got along right away, and even though I've never met her, I feel like I have a friend in her.
You can see from the final result that she is an amazing artist. The most unbelievable thing, is that she got it done, from start to finish, in 4 days while also taking care of her 4 month old daughter!
I cannot sing her praises enough. There just aren't words for how happy I am with the entire experience.
If you need a blog makeover, please go see
Erin
. She. Is. Awesome. End of story.
You will NOT regret it.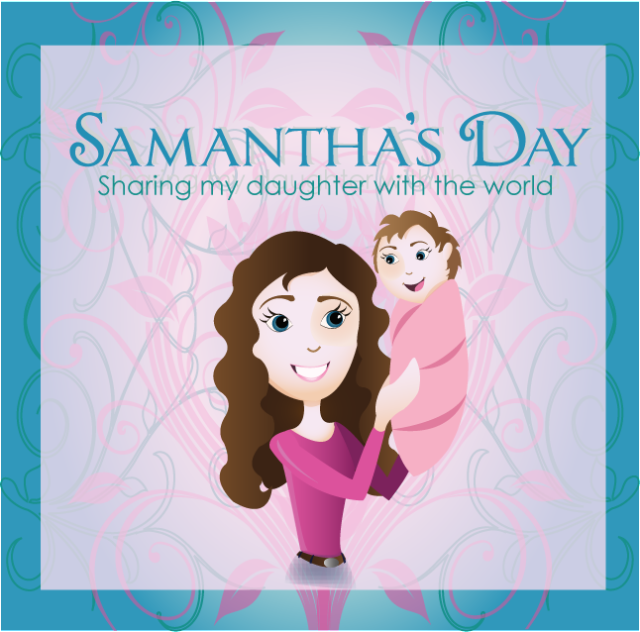 Thanks to Mamarazzi for the fantastic referral!
Thank you again, Erin, for all your hard work. You rock!
By the way, I HAVE A BUTTON NOW! GO GRAB IT...