I haven't quite decided the best way to do this yet, but is that going to stop me?
No!
Let's start at the very beginning...a very good place to start (Julie Andrews. Sound of Music. Anyone???)
JANUARY:
I started my blog
! January 1st to be exact, and I'm happy to see that there was finally a resolution of sorts that I was able to keep!
I admitted to the world my love for Jake Pavelka, and proceeded to bore you with my thoughts on "
The Bachelor
" for the entire first quarter, and some of the second.
Basically, I was VERY new to blogging, and was not entirely entertaining.
FEBRUARY:
I seemed to have found my bloggy niche by then. I actually had a few posts that I'm not embarrassed to claim I penned!
Like
THIS ONE
where I told Bug he'd only get toilet paper for his birthday.
WE GOT SNOW
!!! No really! We did!
Boo did a little
art project
while the rest of us were sleeping AT NIGHT.
And I wrote one of my favorite posts about an
Iniana Jones
type adventure.
On the creative side, I finally figured out how to
decorate my mantel
. And it is awesome.
MARCH:
I got an iPhone. It has been my lifeline since then, and I have no idea how I lived without one.
I shared with you all the woes of people
misspelling my name
.
I celebrated a very important
anniversary
.
I started
Quince Quote
.
And my
favorite post of the month
included the season passes we purchased to Six Flags.
So, that about wraps up the first quarter of my year! What did YOU do?
Write it up, and link it on on any of the blogs hosting. If you do it (making sure to include the official button), you will be entered into the giveaway. You only have to link up with one of us. Your link will show up on everyone's blog like magic!
Don't forget that you can also get an EXTRA entry by following all 6 blogs hosting.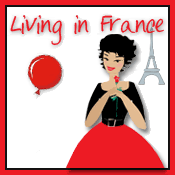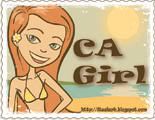 Don't forget to link!